Get Smart with Adam Conover of the TV show "Adam Ruins Everything"
Jul 26, 2019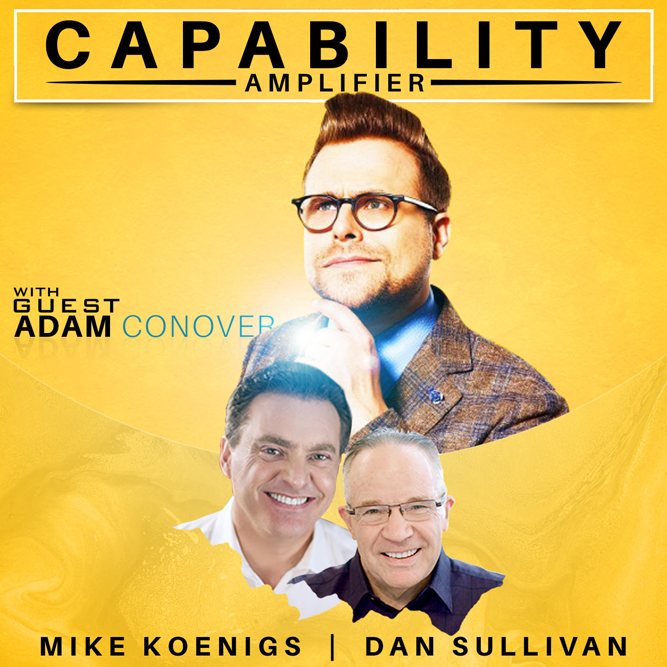 This episode was an absolute BLAST! I got to sit down with Adam Conover from the hit TV show "Adam Ruins Everything." Adam is the host and investigative comedian on a comically inventive yet unrelentingly serious quest to reveal the hidden truths behind everything you know and love. He takes on topics ranging from the workplace and voting to forensic science and security, giving you not just fun facts to share with your friends, but information that will make you see the world in a WHOLE new way.
Adam says "Adam Ruins Everything" is VERY much based on a younger version of himself. He knew he annoyed a lot of people. He was very outgoing, but in ways that would disrupt the flow of a class or people just hanging out, and he often felt unable to interact with people socially. On his show, he shares big ideas, and the audience's reaction is always, "Oh, my God, why do you tell me this?" Adam turns big reveals and his disruptive know-how into positive comedy.
As a Capability Amplifier himself, Adam is bringing truth and knowledge and showing the audience how to have a better mind for checking and investigating facts.
He's fascinating and fascinated. Always curious.
Meet Adam Conover …
Adam developed his creative skills doing comedy in New York for little to no pay. In college, he was in a sketch comedy group with a bunch of his college friends, in the very early days of the internet. We're talking pre-YouTube time! But they were putting up videos on CollegeHumor.com and they were going viral. They did everything involved in making the videos, including writing, acting, directing, and post production. Adam designed websites, did the visual effects, and learned how to compress video. That really gave him a grounding in both creative and technical skills.
Eventually, Adam started doing stand-up and teaching sketch comedy writing at UCB in New York, and that's when he REALLY came into his own as a performer. And once he started combining comedy and information … he created his own lane where NO ONE was competing with him in live stand-up.
The next step on Adam's journey was to create, write, and pitch "Adam Ruins Everything" and get it picked up on TV.
Adam admits that he got very lucky when he was pitching to the many, MANY different networks because someone needs to be buying what you're selling. Everyone LOVED the show, but no one had a need for it until he went to truTV where they had a specific mandate from their higher ups for an informational comedy show.
Right message, right audience, right timing. Also known as luck. But he made luck for himself. Another great Capability Amplifier.
What he pitched was what they were looking for, so Adam took that experience and now applies it whenever he's pitching anything. He will make it good and will make sure everyone in the room loves it … but he's not going to let his ego get in the way. It allows him to go in and pitch with a lot more confidence because he's not thinking, "I hope they like it. It's gonna change my life." Instead, his attitude is, "Hey, here's what I'm selling. Do you want to buy it?"
Enjoy!
Mike
Get A Free Capability Amplifier Business Growth Toolkit & Know When a New Episode is Released!
Just enter your name and email address and we'll notify you when our latest episode has arrived! Don't worry...we hate spam too and respect your privacy.